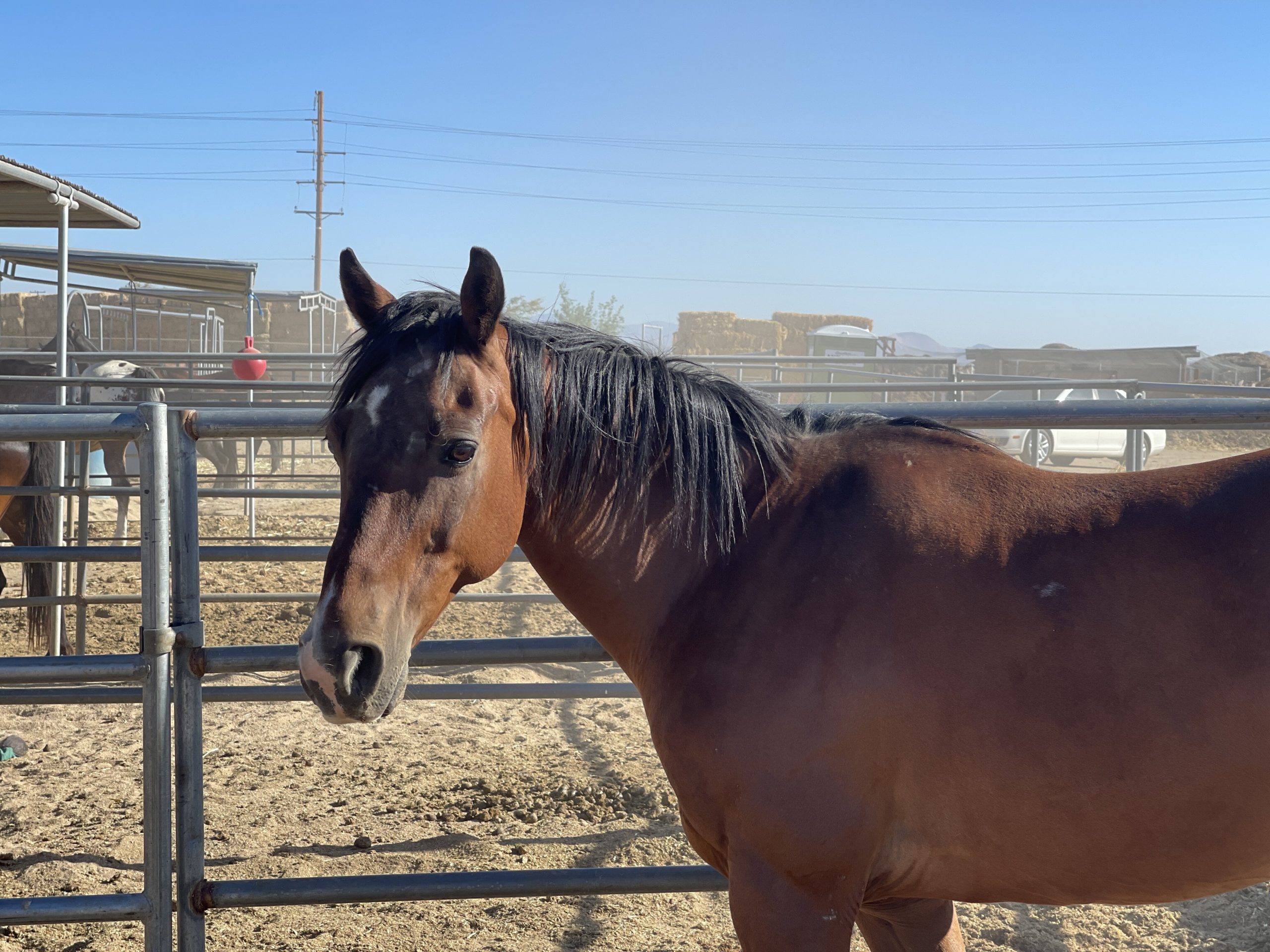 Rex
I Am Fully Sponsored
Age: Around 13 Yrs Old
Breed: Quarter Horse
Sex: Gelding
This sweetheart is about 13 years old, quarter horse branded gelding. Three years ago, Rex was rescued from a feed lot by a loving lady. He was very skittish to begin with but that didn't stop her from loving him. She took him in, fed him, cared for him and never gave up on him. Because he was abused and so scared of humans, It would take her 20 minutes to catch him. Once she was able to catch him, she would saddle him and lead her kids around on him.
So he is broke to ride but very scared of humans. You can touch his left side but absolutely cannot touch his right side and we figured out why. After looking up his brand, we found out that Rex was from a roping breeder. Which explains why he runs from people and or cannot touch his right side. Since most people are right handed, Rex would get whipped on his right side.
Rex is pretty traumatized and he will be a sanctuary horse for the time being. We work with him on a daily basis just to get him more comfortable with us. We have seen so much progress so far and we are very proud of Rex!