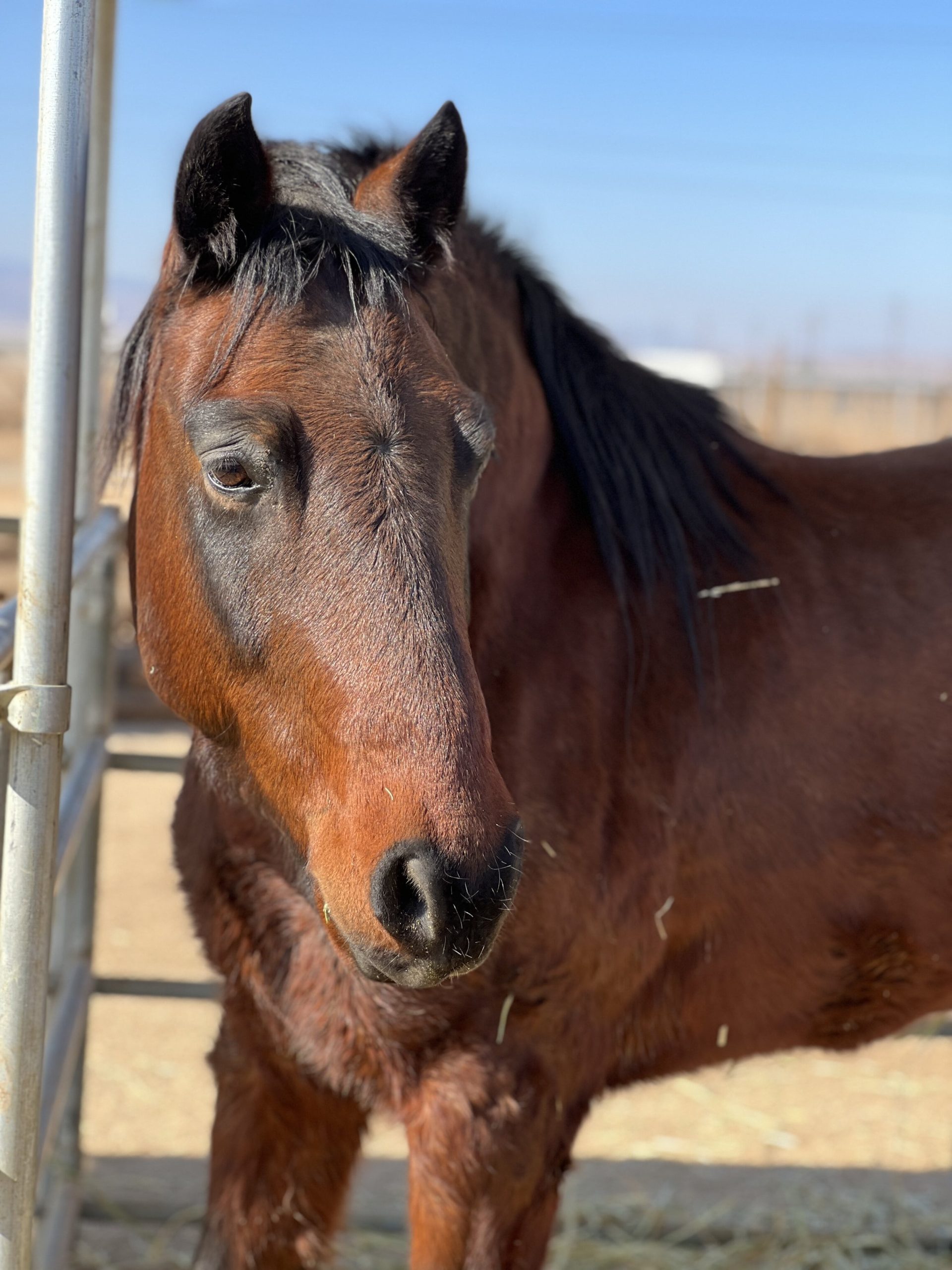 Bubby
I Am Fully Sponsored
Age: 12
Breed: BLM Mustang
Sex: Gelding
Bubby is a 12 year old BLM mustang gelding. He came to us from Mono County animal control in Northern California. He was part of a two-year investigation into animal cruelty and neglect. Six weeks ago they were able to confiscate him from his owner and begin his road to recovery. They contacted our rescue looking for a place where Bubby could have a safe life. He arrived yesterday and has already made friends with his stablemate Kahlua. Oddly the two of them really like to chew on each other's necks. As you can see in the pictures his front right foot is horribly deformed due to neglect of his hoof trimming. He also suffers from Cushing's disease and is on daily medication to maintain his quality of life. Bobby will need extensive hoof care for The rest of his life to keep him comfortable as well as maintain his prescription of pergolide to keep his Cushing's disease under control.
This baby will need a sponsor. Full sponsorship is normally $150/month. However, due to his Constant vet and farrier care, his monthly expenses will be around $300-$400 and this is where we need your help. You can sponsor for as little as $20/month or you can decide your own amount.
Bubby is the biggest most loving horse and we couldn't say no when we were contacted by animal control. We wanted to give him a safe place, a loving home, a second chance. We want him to feel and be Wild at Heart! Please contact us if you'd like to sponsor this precious young man named Bubby.